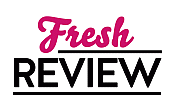 "Fantasy-Filled Victorian London Shines in the Fourth of this Riveting Series"
Reviewed by Diana Troldahl
Posted February 17, 2014

Millicent Pantere learned early on to care for no one and nothing beyond herself, the one exception being old Nell. She will do anything necessary at whatever cost to bring Nell safely out of the clutches of the Dark Magician who is pulling Millicent's strings.
Gareth Solimere has been enchanted for hundreds of years to emerge from one of Merlin's ancient relics at fall of night, pleasure whatever woman holds his prison then disappear at dawn. If he can find one woman to love him, it may free him.
In EVERLASTING ENCHANTMENT, Kathryne Kennedy has written, in my opinion, the best of the
Relics of Merlin
series. I enjoyed each of the previous three very much, but something about this story grabbed hold deeply and would not let go until I finished. Perhaps it was the contrast between the lighter humorous moments and the intensity of the dark parts of the plot, perhaps the collection of characters I very quickly came to care about; maybe Kennedy is just a damn good story teller.
Whatever the reason, I can firmly recommend you read this book. Unlike many series, you can delve into EVERLASTING ENCHANTMENT without reading any of the previous books, but why would you deprive yourself of that enjoyment? Go ahead and start with this one if you like, the others will be waiting.
http://freshfiction.com/review.php?id=41937